4.3L ClickClack Pantry Cube container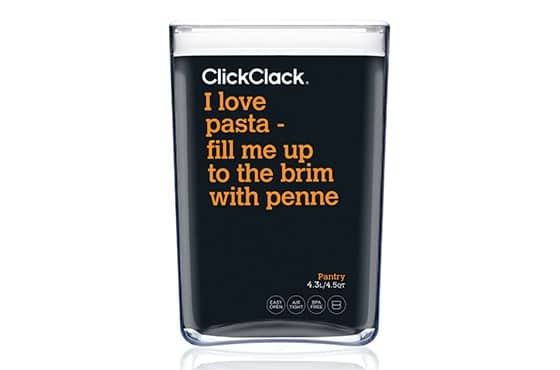 4.3L ClickClack Pantry Cube container
Iconic kiwi company ClickClack has been around for more than 30 years and is dedicated to producing stylish and incredibly helpful kitchenware.
I love their Pantry Cube range of kitchen storage containers – the square base makes the most of precious shelf space and they stack beautifully so there is no danger of them toppling over if they get bumped around. They are BPA free (yay for no nasties!) and are excellent quality. They come with my professional organiser stamp of approval!
The 4.3L cube container is perfect for bulk purchases of any variety.If you go through a lot of flour, pasta or rice, this is the container for you!
Materials:
Lid: Polypropylene

Base: Polypropylene
Key features:
Easy to open

Easy to stack

BPA free

Air tight